Planning an adventure?
Here is some helpful information if you are planning an adventure of any kind:


Murtle Lake Conservancy - Located near Blue River B.C.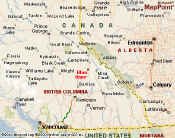 A six hour's drive from Vancouver, Edmonton and Calgary, situated between Kamloops and Jasper on the Yellowhead highway. Blue River is also only 40 minutes from the entry to "Murtle Lake", Wells Gray Park.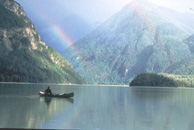 " Murtle Lake"...

...set 1.5 kilometers portage from the nearest road. It is the ideal place for those who love an appreciate canoeing, camping and nature. Campsites are maintained, have fire pits, washrooms and food caches.

MURTLE LAKE...

Murtle Lake is one of the few remaining giant wilderness lakes with no road access
2-1/2 km. portage from the parking lot..
A natural, beautiful, sensitive environment for those who love and appreciate the outdoors.
Clear starry nights, no airplanes, no motors,
(except the Park Warden!)
Sandy Beaches
Comfortable for Swimming!
Maintained Campsites with "Food Caches"
.........simply peaceful and quiet......
Excellent Trout Fishing!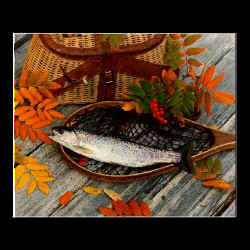 "Fall Catch" copyright Don Cole Harvey
Download a PDF version of the
Wells Gray Park brochure and map.
Regulations and more information on Murtle Lake: "B.C. Parks"